Avoid these common garage door repair mistakes
If you're like most homeowners, you probably don't think about your garage door until something goes wrong. And when that happens, it's usually a big problem. Fortunately, most common garage door repairs are easy to do yourself. But if you don't know what you're doing, you can easily make things worse. So before you try to fix your garage door, be sure to read this list of common mistakes people make when repairing their garage doors. You might just save yourself some time and money.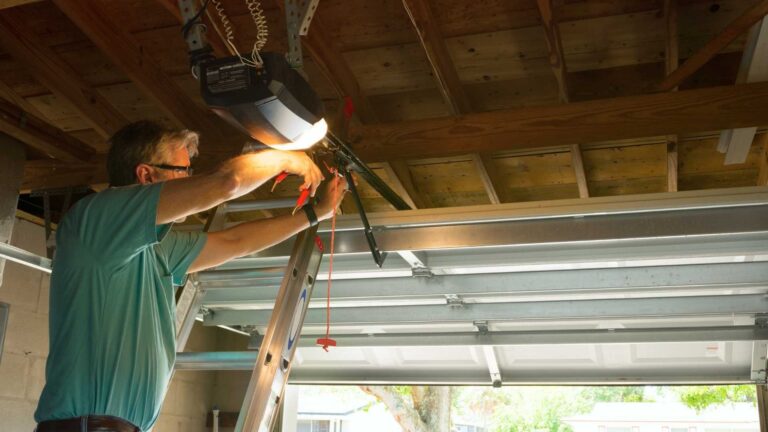 Don't wait too long to repair a broken garage door.
If your door is off track, you can probably get it working again with a little work and an inexpensive garage-door spring. But if you leave the problem for too long, the cost of repairs will go up exponentially. Even so, most professionals recommend that you replace broken springs immediately because they pose a serious safety hazard when they break. In addition, a broken spring can damage other parts of your garage door, which will make the repairs more expensive.
The Doors Work Poorly Or Do Not Move At All
If your garage door moves slowly or does not move at all after installation, then there is likely an obstruction within one of the garage door springs. garage door springs can be easily blocked by a piece of metal or wood. To determine if this is the case, open and close the garage door several times. If the garage door moves slowly after repeated attempts or fails to move at all, then there is an obstruction in the garage door spring.
To remove the obstruction, garage door springs must be taken offline. Garage door springs can be easily released by releasing garage door torsion bar bolts. Once the garage doors are disconnected, garage door springs can be removed by pulling them down and away from the drums. garage spring drums should be inspected for any damage or rust that may interfere with garage door movement before reinstalling garage door springs.
Don't replace only one spring on a double-spring garage door unless there's a good reason to do so.
Replacing a single broken or stretched spring on a double-coil garage door is usually unnecessary because you can usually get by with just adjusting the tension on the other spring. When one spring breaks, it usually means that you need to replace both of them — at least if your door has similar problems on both sides. If one side is fine and doesn't need replacement, then there's no reason not to use the good spring as a temporary fix until you can get around to replacing it.
When buying replacement springs, make sure you purchase the same number of springs as were on your door originally. If all the springs are the same size, this is usually pretty easy to figure out. If you're not sure how many were originally installed, just replace one side at a time so that when the newly replaced spring breaks next year or so, you'll know how many were originally on the door.
Replacing one spring on a double-spring garage door is risky because it will be under much greater tension than if both springs are in place, so it's more likely to snap or break. Keep in mind that when two springs break at the same time, they usually break even so that the door is balanced with both springs broken. It's pretty rare that only one spring breaks on a double-coil door.
Hire a professional for your garage door repairs.
No matter how comfortable you are with do-it-yourself projects, there is no substitute for experience when it comes to your garage door.  It simply is not worth the risk of trying to fix them yourself.
Your garage door is designed both to make access to your home easy and safe, as well as protect the opening itself from the elements.  This is why it's crucial to have a professional repair person with plenty of experience working on your garage door repair needs, not just your car.  The last thing you want is for a novice to be working on such a complicated system that can cause damage and injury if something goes wrong.
Let the professionals do what they do best.  Your garage door is in good hands with a specialist, who will have your best interests at heart.
When it comes to finding the right professional for your needs, you have some options.  You can choose to hire someone locally, or you can find an online referral service for garage door companies or technicians.  Simply search for "garage door repair" along with your city or town name.
While you will most likely have to pay a little more to use an online service, the advantage is that you are not limited to local companies, but can choose from any company listed in your particular geographic region.
Another option worth considering is contacting the manufacturer of your garage door for a referral.  You can often get help finding a company that's familiar with their products, even if you purchased your doors from another retailer.
Your best bet is to look for any kind of licensed professionals who have experience working on your specific brand and type of door.  This will ensure the highest possible quality of work.
When you find the perfect garage door repair company, ask about their experience and rates before committing to anything.  A good company will give you a range of prices for each type of job so that you can choose what is right for your budget.  They should also be knowledgeable about any kind of warranty information you might need.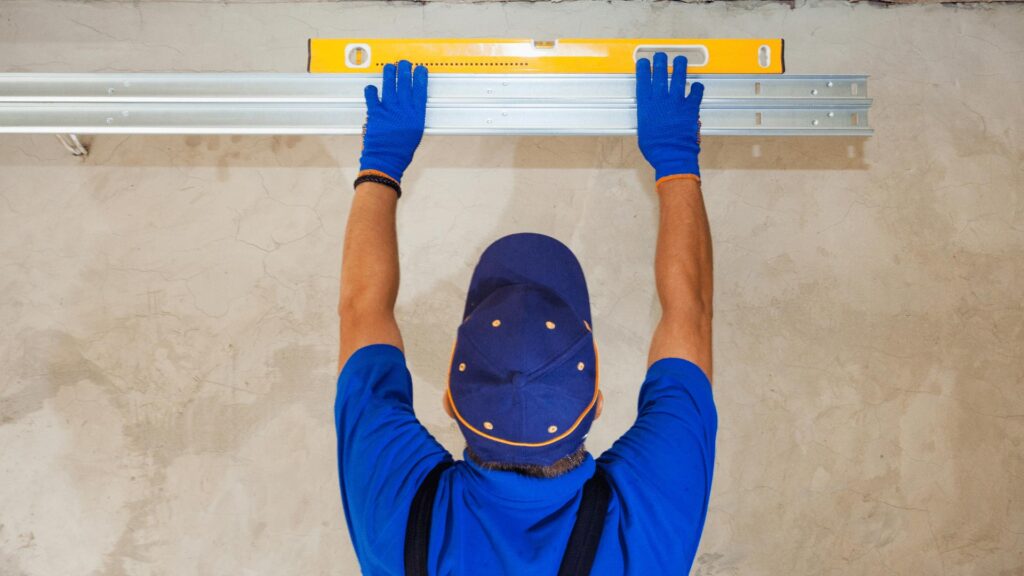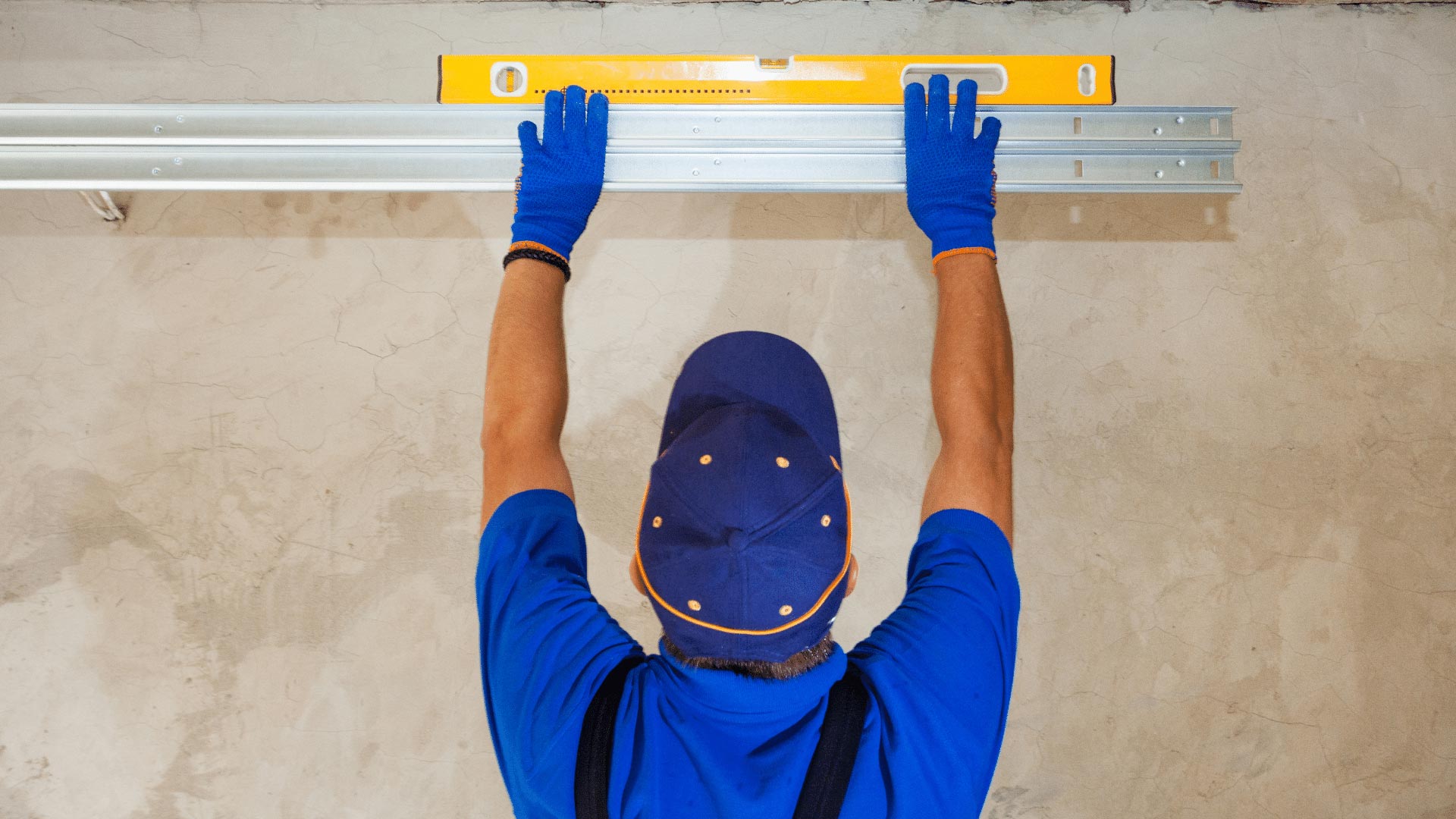 Keep your garage door lubricated to avoid squeaking or sticking.
If your garage door is sticking or squeaking, chances are that you don't have it lubricated enough. You may need to put some lubricant on all of the tracks before you close your doors. Look for a lubricant that will last about six months.
Most people don't know how important it is to lubricate their garage door. This sometimes results in squeaks and sticking, which can be annoying. However, the squeak or sticking will only get worse over time if you let it go. It's best to put on extra lubricant so that your doors are happy for a long time.
The type of lubricant that you use is essential. You need to find a lubricant that will last for six months, so it's best to ask your garage door provider about which ones they stock. Once you know what kind of lube they recommend, pick some up the next time you're at the store–you'll be happy you did.
Replace worn out springs before they snap.
If your springs are worn out, you should replace them before they snap. When this happens, it's an emergency and you must call a garage door repair professional immediately to avoid injury or death. You can usually tell when the springs need to be replaced because the garage door will close on its own after being opened manually. This is not safe and should be replaced as quickly as possible.
If your garage door is closing on its own after you use a button to open it, you probably need springs. As these springs get older, they can become worn out and cannot withstand the force of your garage door opening. If this happens, do not try to open or close it manually–get a professional right away. This could be very dangerous, so you need to be safe and hire someone.
For many years, Harris garage doors have handled the garage door repair needs of customers in Houston, TX, and the surrounding areas. We take pride in our exceptional client service track record. Our experts are professionals that can tackle any sort of garage door repair, from new torsion springs to the installation of your first garage door opener. We can also replace broken garage doors and roll-up doors for you.
We can service any garage door type and likewise repair or replace opener mechanisms from any maker. Our experts always arrive on time, and our work is of the highest quality.