GARAGE DOOR MAINTENANCE TIPS
GARAGE DOOR MAINTENANCE TIPS
Garage door maintenance is an important part of homeownership. The garage door can be a huge part of the curb appeal and the first impression someone gets when they pull up to your house. It's not just about how it looks either, because this is an important safety feature that needs to work properly at all times for everyone who enters your property. Garage doors are made from many different materials so there are many types of issues that can happen with them over time, which you'll need to know about if you want to keep yourself and your family safe. Some common problems include:
Loose or broken hinges

Malfunctioning locks

Damage to the door itself, such as dents, rust, or warping

Misaligned tracks

A broken spring
If you're not sure how to fix any of these problems, it's best to call in a professional. But there are some general garage door maintenance tips that anyone can do to take care of their door. The best way to avoid garage door problems is to have regular inspections done, so it's a good idea to hire someone every few months or so for a tune-up.
Contact Harris Garage Doors
Check your garage door for alignment and make sure it opens and closes properly.
Test all of the safety features to make sure they work. If you find any problems, have them taken care of before something goes wrong. Make sure your door is closed completely every time you leave or enter your home through the garage, even if there are no cars in it. This will prevent anyone from getting trapped inside the garage while the door is closing. If you have a manual garage door opener, always use the emergency release cord if the power goes out. This will prevent the door from closing and trapping anyone inside.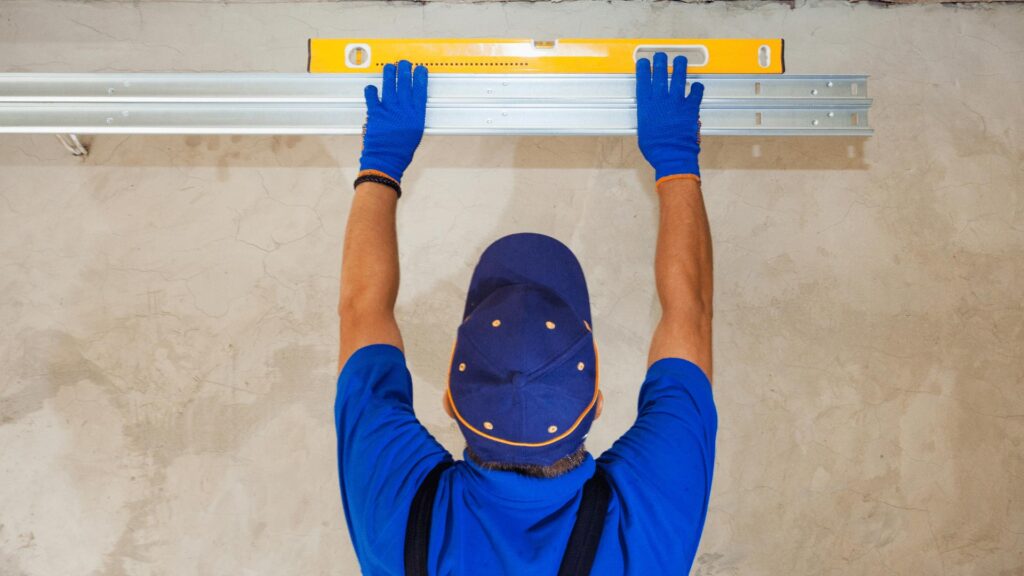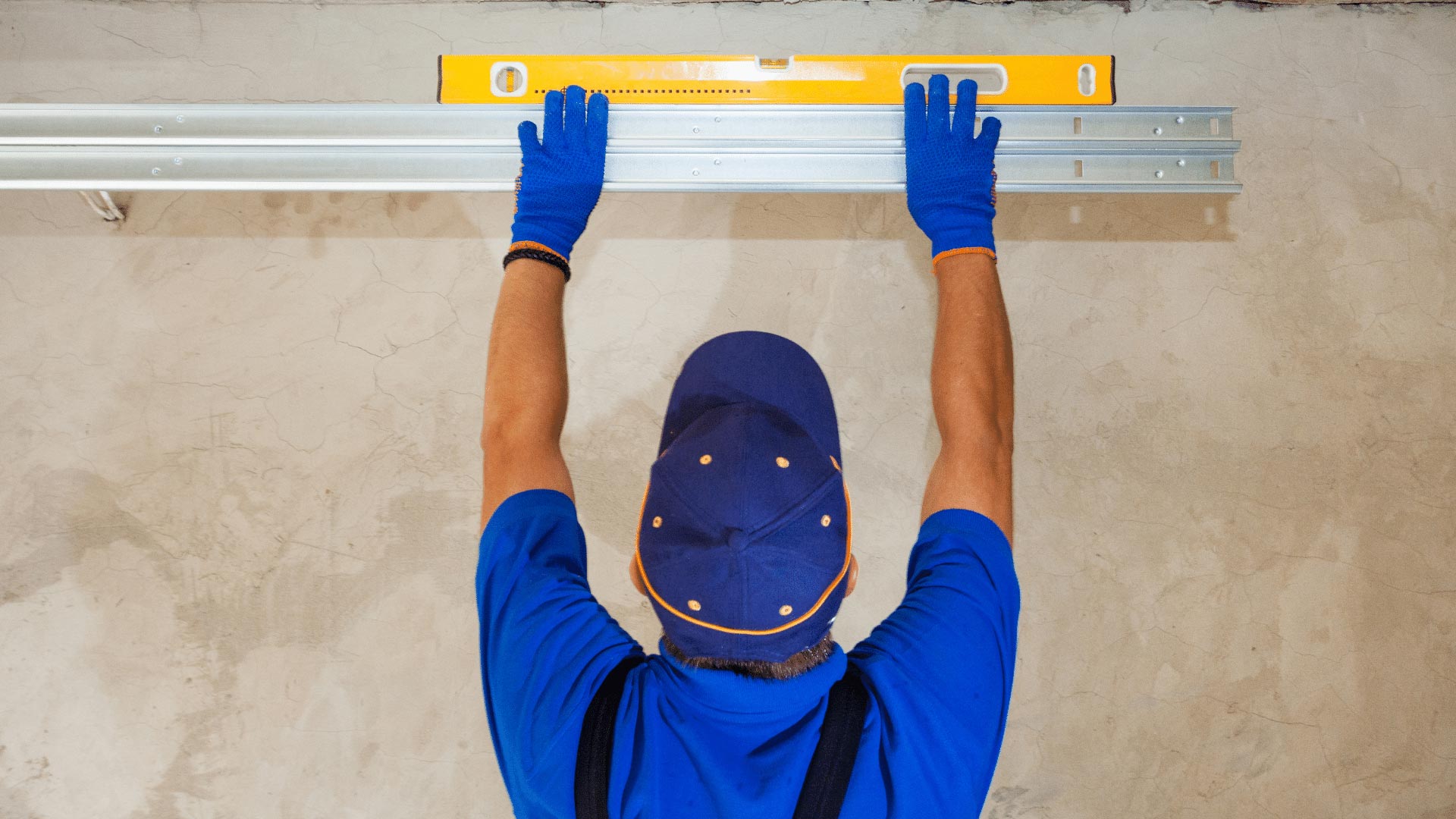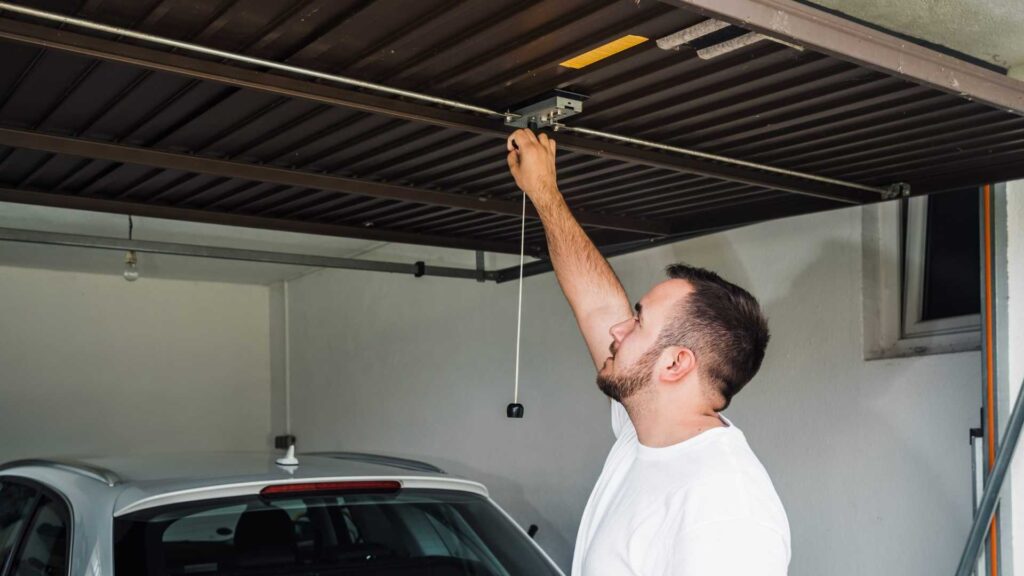 Clean the tracks with a dry rag or paper towel to remove any debris that might be blocking them from moving smoothly.
If tracks are wet, dry them with a towel before continuing to avoid damaging the metal. Do not use any abrasive material or solvent on the roller tracks as it may damage them and cause problems for your door later on.
If you have pets, adjust your roller tracks to just below shoulder height so they cannot jump over them. Do not install the track at a height that low, as this can put excess strain on the door and cause it to break sooner.
If you are planning on storing something heavy in front of the garage door, secure it to the ground to avoid putting too much pressure on the opener or door. Always use caution when storing or parking near your garage door, as even a small amount of pressure can cause it to malfunction.
Apply a thin coat of lubricant to the track, hinges, and rollers every six months.
This will prevent moisture from gathering, which can corrode metal and cause rust. Do not use too much lubricant or apply it to rusty areas as this may clog the metal and promote rust so that it spreads more quickly.
Inspect all springs once a year for signs of wear and replace any that show excessive damage. Check the door balance if the door feels off or is not working properly.
If you are not comfortable dealing with springs, call a professional to inspect them for you. Ensure that the door closes slowly by adjusting the closing speed. This will prevent it from slamming into place and causing damage. Make sure the door opens fully before using to avoid putting excess strain on the motor.
If the debris is left for a long time, it can actually make the door harder to close and/or damage the tracks.
Clean off any dirt or debris that builds upon the hinge parts of your garage door. If you don't keep them clean and oiled, they'll eventually rust and become stiff which causes problems with opening and closing your door.
Inspect the rollers and make sure they're free of dirt, rocks, and other debris. If not, clean them off before they cause any damage to your door.
Lubricate all moving parts of your garage door. This will help keep them moving smoothly and prevent any kind of rusting or binding.
Clean off any dirt, leaves, or other debris that may be caught in the tracks.
Contact us for a garage door Repair
For more information on our services, contact Harris Garage Doors right away. We serve the cities of Houston, TX, and the neighboring areas with garage door repair and installation services. We're here to help you keep your garage door in top condition so you can avoid any costly repairs in the future.