Commercial
Garage Door Repair Houston, TX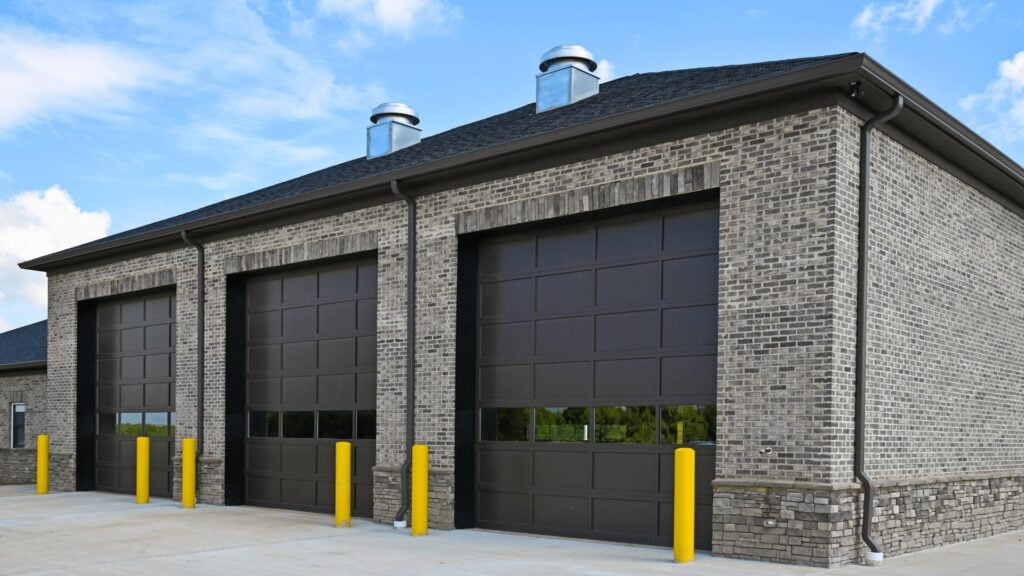 Commercial Garage Door Repair
We also offer commercial garage door repair for business owners, which includes a free consultation and a quick response time. If your business needs a new commercial-grade garage door or you need us to repair the one you have, we are here to help. Whatever you are looking for, we have the expertise to provide it. For your commercial-grade garage door needs in Houston, TX, depend on Harris Garage Doors.
Commercial property owners who need a new garage door or need repairs are done often do not know where to turn. There are so many companies out there that promise quality service but deliver low-quality work. To help in this situation, Harris Garage Doors offers free consultations and a quick response time. We provide all our customers with the commercial-grade garage doors they need to keep their property secure from intruders or inclement weather conditions.
Quality Commercial Repair Services
At Harris Garage Doors, we want to be the company you turn to when you need any type of garage door replacement. We can help with residential and commercial garage doors and openers. If it is a new installation or if you just need repairs, we are here to help.
We know that managing a commercial property is tough on its own. Finding out that your garage door isn't working properly and needs repairs might be just what you did not want to deal with today. That's why we offer free consultations and quick response times.
Our team of experienced technicians not only offers commercial repair services but can also help with any other garage door issues that you may be having. Whether it is a broken spring or panel on one of your garage doors, an opener issue, or you need the opener repaired or replaced, we are here to help.
We can quickly come out and diagnose the issue. If it is a repair, we will help you determine what is needed to get your door back up and running as soon as possible. If we need to provide a replacement door, we will work closely with your contractor in order to ensure that the job is done quickly and professionally. We offer an unmatched service experience when it comes to garage doors and commercial customers.
In addition to offering Houston commercial garage door repair services, we also offer sales and installation of new doors. When it comes to choosing the right door, we work with you every step of the way. We educate our customers on what options will fit their budget and needs best for their particular business. Our goal is to provide you with a door that will meet your requirements now, and years into the future.
Harris Garage Doors can repair or replace any type of commercial garage door or opener for you quickly and effectively. You can trust us to handle all of your commercial needs because we always offer quality equipment, affordable prices, and superior service.
For more information about our services, contact Harris Garage Doors today. We provide garage door services to the communities of Houston, TX, and surrounding areas. We are reliable and professional and will provide you with quality garage door services. Don't let your garage door stop you from fully enjoying your home. Let us help you fix it.
Our services are available today by calling us at (713) 571-2991.