Reasons To Invest in Your Garage Door
There are a few key reasons why you should invest in your garage door. Perhaps the most important one is that it can add to the security of your home. A sturdy, well-functioning garage door can help keep intruders out, which is especially important if you have valuable items stored in your garage. Additionally, a new garage door can improve the appearance of your home and make it more energy-efficient. If you're considering purchasing a new garage door, here are some factors to keep in mind.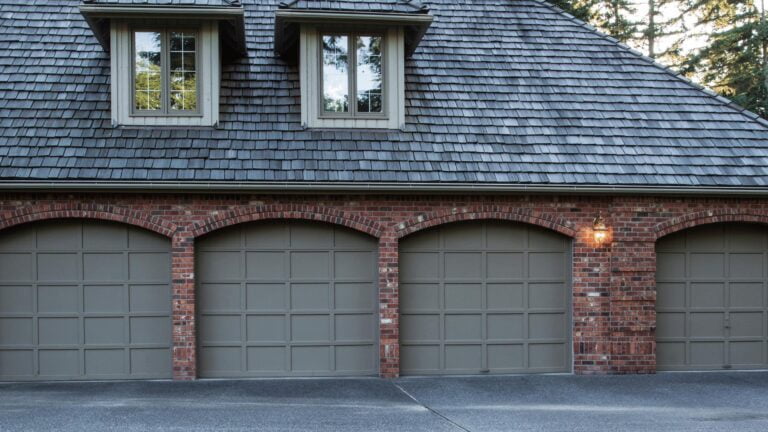 Garage doors are an important part of your home's security.
A suitable garage door is a deterrent to intruders. If a potential thief notices a large, sturdy garage door, they may think twice about breaking into that house. In some cases, homeowners have reported that burglars have even run off as soon as they saw the garage door closing! Additionally, installing sensors on your garage door can increase its security, making it more difficult for an intruder to break in.
Keep your garage door up to date with regular maintenance. Another way that a new garage door can increase the security of your home is with its lock. If you have an older garage door, you may need to replace the lock (many garages use standard locks, which can easily be picked). Replacing the lock with a high-quality deadbolt can help keep burglars out.
Also, by having an experienced professional install your garage door, you know that everything is running smoothly. Keeping up with maintenance also means that any problems or malfunctions are identified right away and fixed before they become worse.
A garage door can make or break the curb appeal of your home.
Having a garage door that doesn't fit your home's style or looks outdated can be a real eyesore. If you're selling your house, these factors may also affect the value of your property.
If you want to improve the appearance and value of your home, consider investing in a new garage door. A new garage door will not only make your house look better, but you can also choose a garage door that is more energy-efficient. Insulated garage doors are ideal for reducing heat loss when they're closed. This means that you can keep your garage door open while it's hot out without worrying about wasting money on the air conditioning.
Garage doors should be properly maintained to avoid problems in the future.
Many homeowners neglect to properly maintain their garage doors, which can lead to problems down the road. For example, if you fail to lubricate your door's tracks and rollers, your door may not work as well (or at all). Replacing these parts can be expensive and time-consuming.
Additionally, failing to routinely check the tension of your garage's springs and cables can lead to problems in the future. If you neglect these parts, you could end up with a broken spring or cable that needs replacing – an extremely costly repair.
Be proactive about the maintenance of your door and replace worn-out parts before they become a problem. Finally, purchasing a new garage door means that you get to choose from a variety of styles, colors, and materials. There are smart garage doors available that allow you to monitor its activity. If you have children or pets, a new garage door can help keep them safe without having to resort to child locks on the outside of your garage door.
You may also want to consider an insulated garage door. The insulation in your garage door helps to keep the heat out in the summer and in during the winter. If you live in a colder climate, this is especially important – an insulated garage door can help reduce heating costs when it's cold outside.
A new garage door can change up the look and feel of your property.
If you're thinking of selling your home, consider upgrading the look and feel of your garage. You can also use a new style and color to add some fun and personality to the exterior of your house.
It's always a good idea to consult with a garage door repair professional before making major changes to your home. A professional will be able to inspect your doors and give you an honest assessment of whether they're working properly. They can also provide valuable advice on what kinds of doors and openers would be best suited for your garage so that you get the most out of your investment.
When it comes to door maintenance and replacement, everyone benefits from working with a professional company. Professionals will have all of the tools, parts, and expertise that you need to get the job done right. They will also be able to give you tips on how to properly maintain your garage door so that it runs as smoothly as possible for years to come.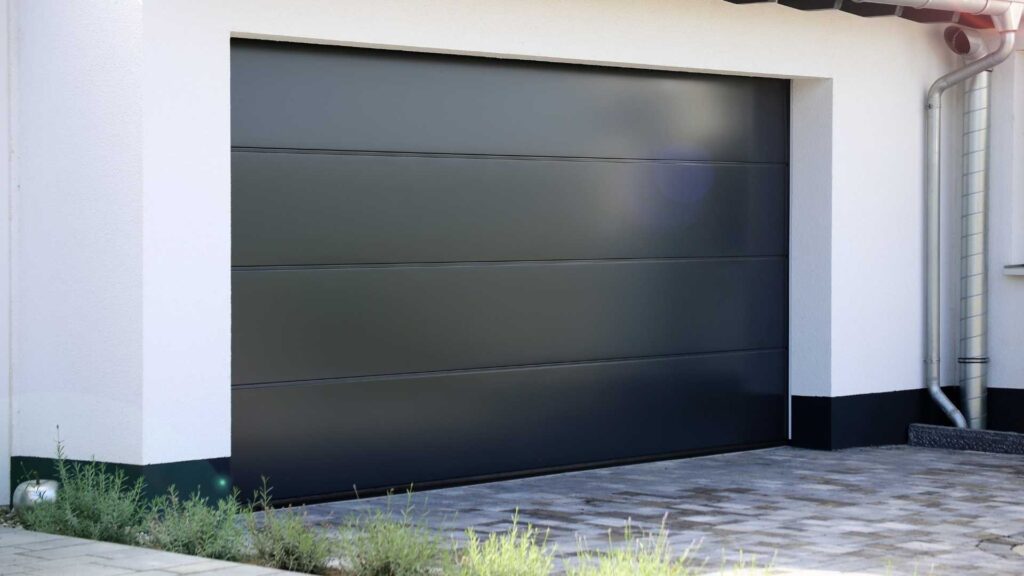 You'll be able to use your garage as an extra storage area.
A new garage door could give you the extra storage space that you've been looking for. With an expansive, double-hung door opening up to 6 feet wide and 8 feet high, you'll be able to fit extra lawn equipment in your garage without any problems. If you have a lot of sports equipment or other bulky items, investing in a new garage door can give you the extra room to store your things without them spilling out into your driveway.
If you're looking for a way to tackle spring cleaning, installing a new garage door is an excellent solution. You'll be able to use your old one as a make-shift dumpster and free up space in your home and driveway.
A properly installed garage door is essential to preventing water damage to your home.
The garage door has a seal around it that helps keep out water and other elements. If your door is sagging or not properly installed, the elements will find their way in through this small opening. Over time, you could end up with warped hardwood floors and ruined walls. In addition to this, mildew buildup as well as rusting of chrome, steel, and aluminum parts can result from water damage.
The garage door is the largest moving object in your home. It's important to make sure that you have a well-installed door that doesn't sag or bend under its own weight. If you are planning to replace your old garage door with a new one, hire an expert to ensure that your door installation goes smoothly.
For more information about garage door repair, replacement, or maintenance, contact Harris Garage Doors today.
Harris Garage Doors is a garage door repair service company that has been in business for many years. We pride ourselves on our excellent customer service record. Our experts are knowledgeable in any garage door repairs and can replace or repair your torsion springs, as well as install your first garage door opener. We can also replace broken garage door openers and roll-up doors.
We service any garage door brand and, in the same way, repair or replace opener mechanisms from any maker. Our experts always arrive on time and our work is of high quality
We are a garage door repair company that has over ten years of expertise in the industry. We specialize in a wide range of services, from emergency repairs to door replacements. We carry all the tools and parts that we need on our trucks to ensure that we can fix any problem you have with your garage door.